Assistance in gaining Product Certification for your product or machinery /plant can be arranged.
Depending on the market there are types of certification processes that are available
---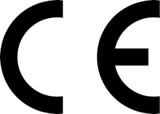 The CE mark can be found on pretty much any electrical appliance in the home. Turn your laptop computer over and there will be a CE mark there somewhere, usually mixed in with other markings. Imported machinery can also be found to have a CE mark. So what exactly does a CE mark mean? Is the appliance or piece of machinery safe due to having a CE mark? Not necessarily.
CE is a mandatory mark for certain product groups in order for them to be sold on the European market – specifically into the EU. The requirements are set out in European Directives (similar to Australia's Regulations and Acts) that cover health, safety and environmental protection legislation.
The cost of CE Marking varies greatly depending on the complexity of the product and the directive under which it needs to be certified. It could range from a few thousand dollars for a self-declared product to tens of thousands of dollars for a product that requires a more rigorous testing and audit regime. To gain a CE Mark certificate you may need to be certified by a European-notified body, which in simple terms is an accredited certification organisation with a registered office in Europe. In Australia, a number of organisations including SAI Global can facilitate CE Marking.
There are essentially five steps to compliance in order to be able to affix the CE mark to your plant/machine etc. in order to sell into the European Union:
Risk assessment
Meet Essential Health & Safety Requirements as per the relevant directives (may include RoHS or Certification Testing
Technical Construction File
Declaration of Conformity either self-assessed or by the use of a nominated body
Apply the CE Mark
---
CodeMark Australia and New Zealand building product certification scheme.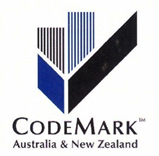 Australia
The CodeMark Certification Scheme (CodeMark) is a voluntary building product certification scheme that supports the use of new or innovative products. CodeMark provides confidence and certainty to regulatory authorities and the market through the issue of a Certificate of Conformity, which is one form of evidence that can be used to demonstrate that a building product complies with NCC Volumes One and Two, the BCA.
The Scheme operates in both Australian and New Zealand and was jointly developed by the ABCB and the New Zealand Department of Building and Housing (now part of the Ministry of Business, Innovation and Employment.) However, products must still be certified separately for Australia and New Zealand because there are differences in the two countries' building codes.
http://www.abcb.gov.au/Product-Certification/CodeMark-Certification-Scheme
New Zealand
CodeMark is a voluntary product certification scheme that provides an easily-understood and robust way to show a building product meets the requirements of the New Zealand Building Code. A product can be a building or construction method, building design or a building material.
CodeMark is suitable for any building product but is particularly beneficial to manufacturers and suppliers of products that are innovative, new to the market or would have serious consequences if they failed. It also provides a marketing advantage as certified products are deemed to comply with the Building Code, are listed on our public Register and can use the CodeMark brand on advertising relating to the product.
CodeMark is an unchallengeable form of product assurance. Building consent authorities (BCAs, usually councils) must accept a product certificate as evidence of compliance with the Building Code – that is, as long as the product is used in accordance with the use and limitations defined on the certificate.
https://www.building.govt.nz/building-code-compliance/product-assurance-and-multiproof/codemark/
CodeMark Compliance Assistance 
If you need assistance in preparing a CodeMark submission to a certification body we are able to assist you – A fee proposal can be arranged for you based on the existing documentation and an assessment of compliance – Contact us through the Email Us section
---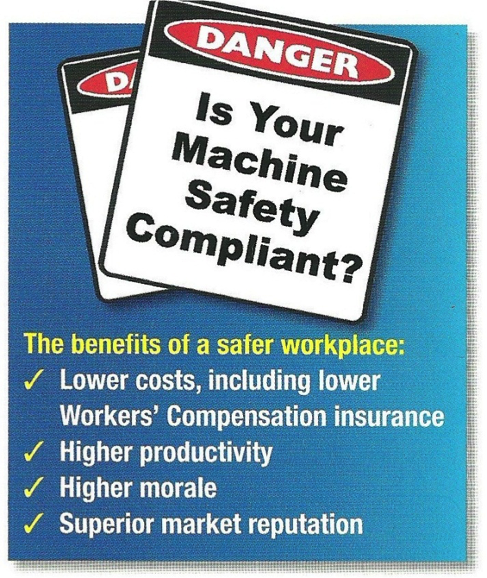 DO YOU DESIGN OR MANUFACTURE PLANT OR MACHINERY?
DO YOU USE PLANT OR MACHINERY?
DO YOU SERVICE PLANT OR MACHINERY?
DO YOU NEED CONFIDENCE OR  VERIFICATION THAT ALL OF THE GUARDING  OR SAFETY SYSTEMS ON THE PLANT OR MACHINERY COMPLIES WITH THE WHS ACT, REGULATIONS, CODES  AND AS4024 SERIES AUSTRALIAN STANDARDS
Modern industrial plants are unimaginable without electronic systems, software and modern machines and devices. Their safety and reliability are of the upmost importance for both producing quality products and ensuring the safety of plant operators.
On the 30th of June 2014, Australian Standards released updates to some of the safety of machinery AS4024.1 series, to reflect the latest international standards. This includes the adoption of ISO13849.1:2006 as AS/NZS 4024.1503:2014. This standard includes functional safety concepts that have been utilised for many years in the process industry.
These Safety standards allow companies to demonstrate compliance to employees and customers, and give them confidence that their machines will operate safely, with reduced down-time resulting from component failures. This can be facilitated by employing professionals, such as myself, who can complete a risk assessment, recommend safety control systems and validate or certify compliance to the AS4024.2104 series.
Peter Lehrke: 0418 195 348
Postal:
PO Box 1522
Mooloolaba, Queensland, 4557